ACT Private Tutoring in Johannesburg (South Africa)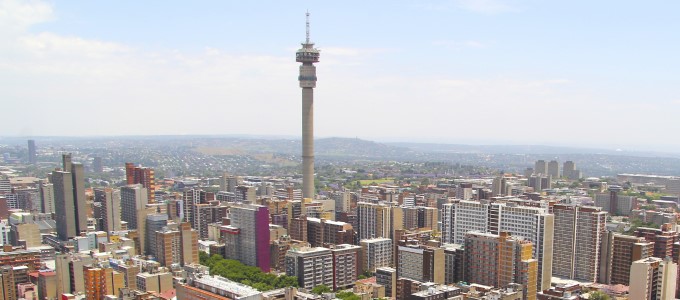 Students who wish to receive their highest possible ACT scores must learn how to master ACT content, study techniques, and test-taking strategies. Manhattan Review's ACT prep courses (available on-site or online), private ACT tutoring, and ACT practice tests build all of the skills that Johannesburg students need for top ACT scores and acceptance to their first-choice universities. Manhattan Review has been a leading international test prep company since 1999. Our ACT course options feature effective course materials, original approaches to test prep teaching and learning, and Johannesburg's most dedicated and experienced ACT private tutors and classroom instructors. Our ACT courses and private tutoring plans include detailed coverage of each ACT section and a comprehensive program of study shaped by frequent assessments of progress. Our students improve their areas of weakness and develop a firm understanding of the ACT through a series of innovative practice exercises. Manhattan Review's ACT prep services in Johannesburg produce results that are far superior to other available ACT options.
By receiving competitive test scores, Manhattan Review clients regularly become students at highly selective post-secondary institutions such as Harvard, Stanford, MIT, Carnegie Mellon, Johns Hopkins, the University of Pennsylvania, Brown, Columbia, UC Berkeley, the University of Chicago, Northwestern, Williams, Swarthmore, Georgetown, Duke, UCLA, Cornell, Dartmouth, and many more. Our ACT students gain an academic edge by developing a framework for learning that can be successfully applied to their undergraduate coursework. Manhattan Review clients eventually become accomplished professionals, and a large number of our former students have been hired by Fortune 500 companies such as Prudential Financial, New York Life Insurance, Valero Energy, Lockheed Martin, and Cisco Systems. Our test prep services have also helped educate current employees of Johannesburg firms, including Chancellor House, Bidvest Group, African Bank Limited, and Egoli Consolidated Mines. For more information on how our ACT prep services can help you succeed, contact our Johannesburg office today by phone, email, or online.
In today's competitive environment for college admissions, rigorous ACT prep is essential. Over 1.84 million high school students around the world take the ACT every year, and average ACT scores at elite institutions have only gotten higher in recent years. Dartmouth College, for example, reported middle 50% ACT scores for accepted students at 27-33 in 2003. For the most recent entering class, the same range of scores at Dartmouth was 30-34. At the University of Virginia, 25th through 75th percentile composite ACT scores grew from 25-31 in 2000 to 29-33 today. Top schools now receive more applications than ever before, and prospective students must distinguish themselves in every possible way. Manhattan Review's ACT prep courses and private tutoring in Johannesburg give our students a substantial advantage over peers who are less prepared. Let Manhattan Review's ACT services help you stand out and give you numerous options for your college education.
ACT Private Tutoring
Hours package 12 to 48 hours, Personalized 1-on-1 Tutoring, In Person or Live Online
Johannesburg, South Africa
ACT Private Course
12 hours in total, Personalized 1-on-1 Course, In Person or Live Online
Johannesburg, South Africa
Johannesburg
Primary Course Venue:

Radisson Blu Gautrain Hotel
Rivonia Road 106 (Corner West Street)
Sandton 2196, South Africa

NOTE: We do NOT typically have staff at the venue, so email us before visiting the venue.
Meet a Johannesburg ACT Tutor: Martha T.
Martha T. has been teaching ACT and SAT prep for Manhattan Review since 2006. She received 99th percentile scores on all sections of the ACT, and also earned correspondingly high scores on the SAT. Martha is a graduate of Yale University (bachelor's degree in religious studies) and the University of Pennsylvania (master's degree in education). She has lived in Johannesburg since 2014, and she has become one of our most respected local ACT instructors.
Originally from Burlington, Vermont, Martha taught test prep courses and private tutoring sessions in New York, Philadelphia, and Paris before relocating to Johannesburg. In her teaching career, she has confronted almost every type of student issue and come up with creative solutions to student challenges. "I look forward to helping you clear the obstacles to your true potential," she says to all students considering her services.