ACT Private Tutoring in Port Elizabeth (South Africa)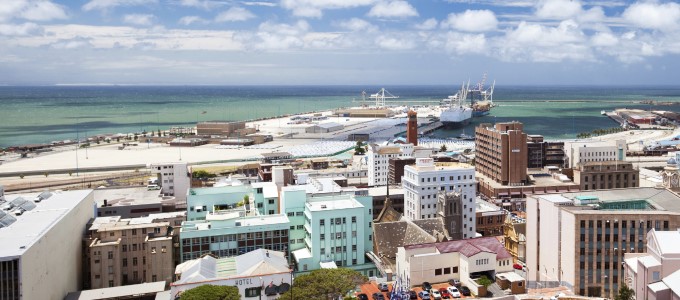 Manhattan Review offers several engaging and effective preparation services for the ACT in Port Elizabeth, including on-site or online ACT prep courses, ACT private tutoring, and ACT practice tests. Our rigorous instruction helps local students improve all of their areas of ACT weakness, create more efficient ACT study plans, and master ACT test-taking strategies for maximum results. Manhattan Review is a global education company that was founded in 1999, and thousands of our clients in Port Elizabeth and other cities have enhanced their college applications through higher test scores. All of our on-site ACT learning options are held at convenient sites around Port Elizabeth, and all of our ACT learning plans feature practical meeting times that work perfectly with students' busy schedules. Start getting ready for your best ACT performance today by contacting Manhattan Review for more information on our ACT prep courses and ACT private tutoring for undergraduate university applicants living in the Port Elizabeth area.
According to a survey conducted by a group of admissions consultants, approximately one in four responding universities admitted that they used "cutoff" ACT scores when screening applicants for undergraduate admission. Some of these schools list these requirements on their websites, such as the University of North Georgia (UNG). UNG applicants must receive a minimum score of 18 on ACT math and 20 on ACT English in order to be considered for admission to a bachelor's degree program. A far more common practice is "holistic" admissions, which scrutinizes a number of factors beyond grades and test scores. Universities that use holistic admissions practices nonetheless have testing standards, which are reflected in the average scores of their accepted students. These scores are highly correlated to the degree of selectivity of the institution, with lower acceptance rates matching higher mean test scores. For example, the Massachusetts Institute of Technology, where the acceptance rate is about 7%, has a median ACT composite score of 35 for its successful applicants.
Manhattan Review's ACT private tutoring and prep courses are heavily associated with highly selective university admission. Our ACT clients have been accepted to top schools such as Harvard, Princeton, Stanford, the University of Pennsylvania, Yale, the Massachusetts Institute of Technology, the University of Virginia, Cornell, the University of Chicago, Dartmouth, Northwestern, Columbia, Brown, the University of California-Berkeley, New York University, the College of William & Mary, Washington University in St. Louis, the University of California-Los Angeles, Swarthmore, Tufts, Georgetown, Vanderbilt, and many others. Former Manhattan Review ACT students are now employed by Fortune 500 companies, including Enterprise Products Partners, Walgreens Boots Alliance, United Technologies, JP Morgan Chase, Bank of America, and Archer Daniels Midland. Manhattan Review alumni have also been hired by Port Elizabeth firms, such as Baywear Clothing, Synapsis Software, Coega Development Corporation, Sentratek Holdings Group, and Online Innovations. Manhattan Review's ACT prep services for Port Elizabeth students help expand educational opportunities and build future success.
ACT Private Tutoring
Hours package 12 to 48 hours, Personalized 1-on-1 Tutoring, In Person or Live Online
Port Elizabeth, South Africa
ACT Private Course
12 hours in total, Personalized 1-on-1 Course, In Person or Live Online
Port Elizabeth, South Africa
Port Elizabeth
Primary Course Venue:

Radisson Blu
39 Marine Drive
Port Elizabeth 6001
South Africa

NOTE: We do NOT typically have staff at the venue, so email us before visiting the venue.
Meet a Port Elizabeth ACT Tutor: Ian C.
Ian C. recently joined Manhattan Review's Port Elizabeth staff of ACT instructors after a nine-year ACT prep career in the United States. Originally from Lincoln, Nebraska, Ian is a graduate of Ohio State University (bachelor's degree in anthropology) and the University of Michigan (master's degree in education). In addition to his ACT teaching, Ian works as an acquisitions editor for an academic press in Port Elizabeth.
Ian's ACT clients in classroom and individual learning contexts have secured admission to a large number of selective universities in the United States, including Harvard, the University of Pennsylvania, the University of California-Berkeley, and Vanderbilt. He consistently receives highly positive course evaluations from his students, who praise his teaching for its diversity of methodology and engaging style.