Best GMAT Test Prep Courses and Tutoring in Cape Town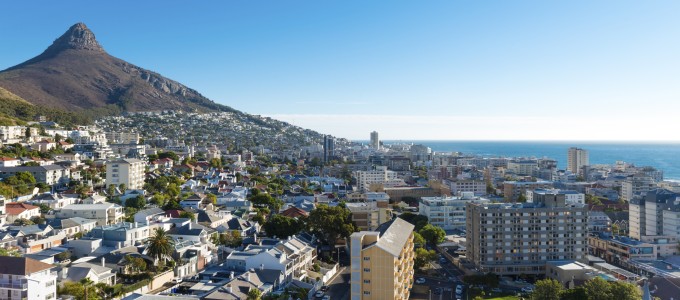 Cape Town students can receive their highest possible GMAT scores with Manhattan Review's local GMAT prep services. We provide graduate business school applicants in Cape Town with a variety of options for all of their GMAT prep requirements, including traditional GMAT prep courses, GMAT classroom instruction in online interactive format, and GMAT private tutoring. Prospective business students can also benefit from our MBA admissions consulting and GMAT practice tests. Manhattan Review has been helping students excel on the GMAT since we were founded in 1999, and our GMAT programs are known throughout the industry for innovation in GMAT teaching and learning. With degrees from top business schools, substantial teaching and business experience, and engaging teaching styles, our GMAT tutors and instructors are the most qualified GMAT educators in Cape Town. Our dedicated local support staff ensures that both students and teachers are fully equipped with everything they need for an effective GMAT learning process. Contact us right away for more information on why Manhattan Review's GMAT services in Cape Town are superior to all other GMAT prep resources.
Students seeking master of business administration, master of accountancy, master of finance, or doctoral-level business degrees should understand the importance of the GMAT to business school applications. Business school admission is an extremely competitive process, and the GMAT can often be the difference between acceptance and rejection. Business school rankings are partially determined by the GMAT scores of accepted students, which motivates these institutions to accept higher scoring applicants. Students with strong GMAT scores are therefore likely to have several options for their graduate education. Harvard Business School, for example, is currently ranked as both the top business school in the United States by U.S. News & World Report and the best business school in the world by QS. The median GMAT of students accepted to this institution is 730 (the 96th percentile of all test-takers), with 90% scoring 700 (the 89th percentile) or above.
While elite GMAT scores may sound out of reach to many students, test-takers should understand that succeeding on the GMAT is a skill that can be taught and learned. Outstanding GMAT performance is not a reflection of some elusive and inborn ability, but the result of focused effort and experienced instruction. Manhattan Review's GMAT prep courses and private tutoring have helped thousands of students get accepted to selective business schools such as Harvard, Stanford, the University of Chicago, Wharton, MIT, Columbia, Dartmouth, Cambridge, INSEAD, Oxford, and many others. Recent salary surveys on MBAs show that graduate business training almost immediately pays for itself. New graduate business school alumni make an average of almost $92,000 a year, with graduates of the top schools greatly exceeding this high level of initial compensation (Harvard Business School leads this category at $149,784). Thousands of former Manhattan Review clients have been hired in these types of positions, both at Fortune 500 companies (including Berkshire Hathaway, Wells Fargo, and Prudential Financial) and Cape Town businesses (such as Sekunjalo Investments, Coronation Fund Managers, and New Clicks Holdings). Manhattan Review's GMAT prep services in Cape Town will help you start or improve your business career.

I took the GMAT this past weekend in Manhattan and got a 680. I'm quite happy with the score - a bit frustrated as I wanted a 700, but still pleased. The course was helpful. The best part I feel was the time spent drilling - and answering our questions on specific problems.
- Mike (This student took our New York GMAT weekend course)
Cape Town
Primary Course Venue:

Southern Sun Cape Sun
Strand Street
Cape Town Central 8000, South Africa

NOTE: We do NOT typically have staff at the venue, so email us before visiting the venue.
Meet a Cape Town GMAT Tutor: Becky C.
Becky C., a graduate of Princeton University and the University of Pennsylvania's Wharton School, has been a GMAT tutor since 2010. She is currently an advisor for a Cape Town wealth management firm, and previously worked in investment banking in Philadelphia. Originally from Dayton, Ohio, she has lived in Cape Town since early 2014.
Becky scored a 730 on the GMAT and was accepted to several top business schools. Her GMAT teaching has successfully guided over 100 students to GMAT scores of 700 or better and acceptance to institutions such as Columbia Business School, the Kellogg School of Management at Northwestern University, London Business School, and the Booth School of Business at the University of Chicago.