GMAT Private Tutoring in Johannesburg (South Africa)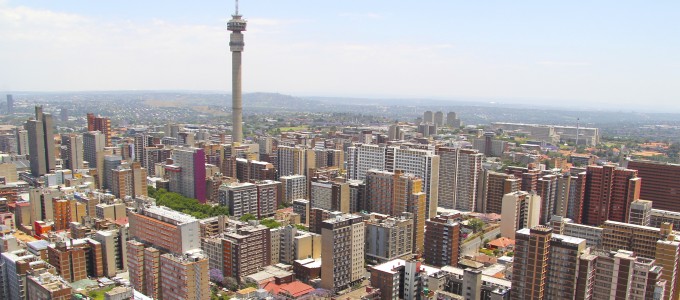 The Graduate Management Admission Test (GMAT) is in many cases the most important of business school admissions requirements. Success on the GMAT demands focused preparation with an experienced GMAT educator. Manhattan Review in Johannesburg offers all of the necessary services for superior GMAT performance, including GMAT prep courses, GMAT private tutoring, and GMAT practice tests. We have taught GMAT prep to thousands of students around the world since our company was founded in 1999, and our alumni are characterized by a high degree of accomplishment in both academic and professional life. Johannesburg students can receive their highest possible GMAT scores with our customized private tutoring. We create individual GMAT learning plans for each student, which are then implemented by Johannesburg's most qualified GMAT teachers. This customized instruction focuses on a given student's greatest areas of need with respect to GMAT content and test-taking strategies, and is therefore the most effective and efficient method of test prep available.
Students who take the GMAT receive a relatively complex set of scores. The total score is the most significant number, which ranges from 200 to 800, built from the scores on the GMAT's two multiple-choice sections (verbal and quantitative). Verbal and quantitative scores are given on a scale of 0 to 60 and then converted to total scores using a complicated formula that accounts for the difficulty level of the questions (the GMAT is a computer-adaptive exam, meaning that correct answers produce harder subsequent questions and incorrect answers result in easier following questions). The average total score for all test-takers is about 547, which correlates to mean section scores of about 27 verbal and 38 quantitative. The integrated reasoning and analytical writing assessment sections are scored separately, and their averages are 4.33 out of 8 and 4.34 out of 6 respectively. Students who wish to gain acceptance to selective business schools should expect to significantly exceed the overall averages. At Duke University's Fuqua School of Business, for example, middle 80% GMAT scores were 640-750 (approximately the 75th through the 98th percentile of all test takers).
Manhattan Review's private GMAT tutoring allows our students to work on the areas of the GMAT that will create optimal scores for them. For example, high quantitative scores are more common than high verbal scores, and the total GMAT score accounts for this fact. Many students will therefore benefit from strong preparation in verbal skills. Though the verbal and quantitative sections are more important than the integrated reasoning and analytical writing assessment sections, high performance in these "lesser" areas of the GMAT can help an applicant stand out. Manhattan Review's GMAT tutors work with their students to create the best possible GMAT prep for their specific situation. The success of this approach is shown by our students' acceptance to top business schools such as Harvard, Stanford, Duke, Georgetown, Northwestern, Columbia, and Wharton. Our former GMAT clients have also become accomplished business professionals who now work for Fortune 500 companies (including State Farm Insurance, Berkshire Hathaway, and JP Morgan Chase) as well as Johannesburg businesses (e.g. ACM Gold, Imperial Bank South Africa, and Liberty Holdings Limited). Join Manhattan Review's roster of students today by contacting us for more information on our Johannesburg GMAT prep options.
GMAT Private Tutoring
Hours package 12 to 48 hours, Personalized 1-on-1 Tutoring, In Person or Live Online
Johannesburg, South Africa
GMAT Private Course
12 hours in total, Personalized 1-on-1 Course, In Person or Live Online
Johannesburg, South Africa

I needed to improve my quantitative score from 55 to 70% within a month. We met for 10hrs. I just took the test this past Saturday and scored within the 72 percentile, and will be attending Cornell in the fall. I'm psyched! Dan was very professional and prepared for all meetings. He was able to give me a lot of test-taking tips and set up an aggressive study strategy.
- Rachel (This student took advantage of our private tutoring)
Johannesburg
Primary Course Venue:

Radisson Blu Gautrain Hotel
Rivonia Road 106 (Corner West Street)
Sandton 2196, South Africa

NOTE: We do NOT typically have staff at the venue, so email us before visiting the venue.
Meet a Johannesburg GMAT Tutor: Chuck A.
Chuck A. holds a bachelor's degree in English literature from the University of Virginia and an MBA from Carnegie Mellon University's Tepper School of Business. His undergraduate GPA of 3.8 and his GMAT score of 720 were well above the averages at Tepper. Originally from Provo, Utah, he has lived in Johannesburg since 2013 and has been a GMAT tutor since 2009.
Chuck has now taught GMAT prep to over 500 students in his career, both in classroom and individual settings. His students have been accepted to the business schools at Columbia, Dartmouth, Duke, the University of Virginia, Brigham Young, and many other highly ranked programs. When he's not teaching, he is busy developing his own fledgling company in educational services.