In Port Elizabeth best GMAT Test Prep Courses and Tutoring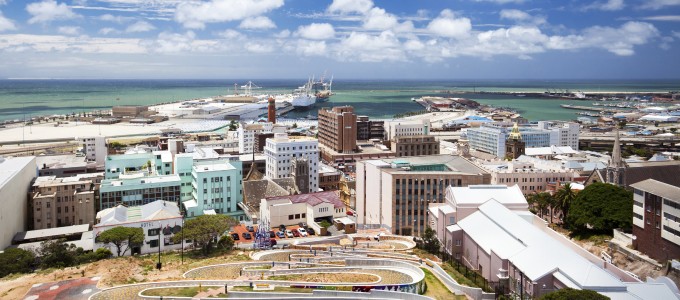 Port Elizabeth students preparing for the Graduate Management Admission Test (GMAT) can achieve their best possible sectional and total scores with Manhattan Review's professional GMAT services. Our clients learn how to use original and innovative study strategies to master all GMAT content, and they also become more effective test-takers with firm command of a variety of vital testing skills. GMAT learning plans and learning aids available in Port Elizabeth include virtual GMAT instruction in online interactive format, on-site GMAT courses in group classroom format, one-on-one GMAT tutoring, and GMAT practice tests. Manhattan Review is a company that was founded in 1999 by a business school professor, and we've put many years of work into creating the industry's best GMAT learning experiences, featuring forward-looking GMAT instructional methodologies and rigorous course materials. We only hire the most qualified GMAT instructors in Port Elizabeth, all of whom are relentlessly dedicated to improving their students' test scores and future prospects. Our flexible course scheduling ensures that you can get started on Port Elizabeth's top GMAT prep immediately.
It is common for prospective graduate business students to believe that a high undergraduate GPA will automatically translate into an elite GMAT score. This belief is, quite simply, a fallacy, because taking the GMAT is a distinct skill that must be acquired and developed. Strong verbal and quantitative abilities are certainly helpful, but by themselves they are not enough to produce superior GMAT performance. Mastery of GMAT exercises takes both detailed study and voluminous practice, and the most efficient way to gain these abilities is with the input and assistance of a professional GMAT educator. Manhattan Review's GMAT tutors and classroom instructors help students understand and address their GMAT weaknesses, refine their out-of-class study plans throughout the preparation process, and build self-confidence through supportive and constructive feedback. To begin your GMAT journey, contact Manhattan Review's Port Elizabeth branch today, either by email, online, or by phone. We'll be more than happy to help you choose the ideal GMAT learning plan and answer all of your questions.
The effectiveness of Manhattan Review's GMAT prep courses and private tutoring has been consistently proven by our students' achievements. They've been accepted to the business schools of top universities such as Columbia, Harvard, Stanford, the University of Pennsylvania, Northwestern, the University of Chicago, Cambridge, Oxford, the Massachusetts Institute of Technology, the University of California-Los Angeles, Cornell, the University of Edinburgh, the University of California-Berkeley, and many more. Upon completion of master of business administration, master of finance, master of accountancy, doctor of philosophy, or other graduate business degrees, our past GMAT clients have been hired by Fortune 500 companies, including CVS Health, Prudential Financial, State Farm Insurance, Express Scripts Holding, JP Morgan Chase, and Archer Daniels Midland. Some of our former GMAT students are now employed by top firms in Port Elizabeth, such as Coega Development Corporation, Envirotech Waste Management, Feltex Automotive, Mandelez International, and Baywear Clothing. Start improving your prospects for a bright future in business with Manhattan Review's Port Elizabeth GMAT prep services.

Very Personable, great to work with. Always prompt and professional. Excellent, top notch instruction.
- Theodore
Port Elizabeth
Primary Course Venue:

Radisson Blu
39 Marine Drive
Port Elizabeth 6001
South Africa

NOTE: We do NOT typically have staff at the venue, so email us before visiting the venue.
Meet a Port Elizabeth GMAT Tutor: Vance L.
Vance L. is a graduate of Fordham University (bachelor's degree in marketing) and the Kellogg School of Management at Northwestern University (master of business administration). His business career began at a young age, working for his parents' auto supply firm in the Chicago area. After finishing his MBA, he spent 10 years as a mid-level manager at a major Chicago manufacturing company.
Vance has been teaching GMAT prep on a part-time basis since 2010. He joined the instructional staff of our Port Elizabeth office after being transferred by his company to the city in 2017, and his GMAT instruction is enhanced by his substantial amount of experience in the real world of business. According to his students, Vance is a highly effective teacher and a strong role model for business success.