Best GMAT Test Prep Courses and Tutoring in Johannesburg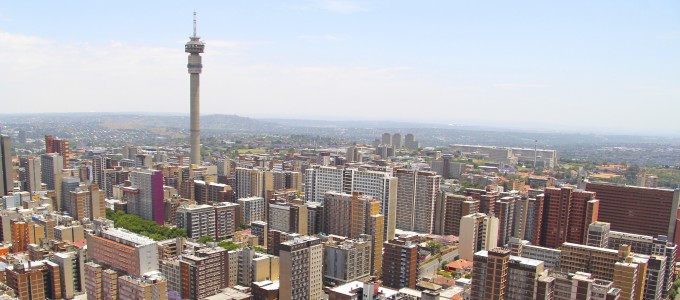 Business school applicants in Johannesburg seeking elite scores on the Graduate Management Admission Test (GMAT) should consider Manhattan Review's GMAT prep services. Our students benefit from the industry's most effective GMAT instruction, which can be delivered either in classroom format or as one-on-one tutoring. Manhattan Review's GMAT prep courses, available on-site and online, feature meticulously planned syllabi, course materials created by career GMAT educators, and the most qualified GMAT teachers in Johannesburg. Our private GMAT tutoring plans customize GMAT instruction to individual student needs such as GMAT weaknesses, preferred learning style, and target score ranges. Manhattan Review is an educational services company that has been teaching students around the world how to succeed on the GMAT since 1999. We also offer ancillary services for aspiring business students, such as MBA admissions consulting and GMAT practice tests. Johannesburg students can get everything they need for their business school applications from Manhattan Review.
Prospective business students must understand that poor GMAT scores can be quite difficult to overcome in the business school application process. The definition of a "poor" GMAT score depends on the average score range of a specific business school, but students can assume that 30 points or more below those averages will adversely affect their applications. Conversely, students who can score above the institutional median level for their chosen programs will nearly always have above-average odds of acceptance. This is because business school rankings are partially calculated by the GMAT performance of accepted students, which gives these schools a powerful incentive to accept higher scoring students. The average GMAT score at the University of Colorado – Boulder's Leeds School of Business (recently ranked 70th in the United States) is 620. An applicant who scored a 590, for example, would have a hard time getting accepted to this program, but a score of 650 would be highly favorable. At the top of the rankings is the Stanford Graduate School of Business, where the typical student received a GMAT score of 733. Students interested in Stanford should plan on reaching this level in order to have realistic chances at acceptance.
Manhattan Review has taught thousands of students how to master the GMAT and get accepted to the business schools at Harvard, Stanford, Northwestern, the University of Chicago, Columbia, the University of London, and the University of the Witwatersrand. High-level business training is strongly associated with success in the business world, and our students are no exception. Our former GMAT clients have been hired by Fortune 500 companies (including Wells Fargo, Prudential Financial, General Electric, and Microsoft) and Johannesburg firms (such as Dimension Data, First National Bank, Business Connexion Group, and AngloGold Ashanti). Analysis of salary data shows that the average MBA in the United States earns almost $76,000 per year, and graduates of top business schools are generally paid much more than that (Columbia Business School alumni, for example, make an annual early career salary of about $104,000). Manhattan Review's GMAT prep courses and private tutoring in Johannesburg will get you started on a prosperous business career.

I needed to improve my quantitative score from 55 to 70% within a month. We met for 10hrs. I just took the test this past Saturday and scored within the 72 percentile, and will be attending Cornell in the fall. I'm psyched! Dan was very professional and prepared for all meetings. He was able to give me a lot of test-taking tips and set up an aggressive study strategy.
- Rachel (This student took advantage of our private tutoring)
Johannesburg
Primary Course Venue:

Radisson Blu Gautrain Hotel
Rivonia Road 106 (Corner West Street)
Sandton 2196, South Africa

NOTE: We do NOT typically have staff at the venue, so email us before visiting the venue.
Meet a Johannesburg GMAT Tutor: Maura P.
Maura P. is a graduate of the University of Michigan, with a BA in economics, and also holds an MBA from UC Berkeley's Haas School of Business. She was a junior executive at a Silicon Valley tech firm for five years, and has been a GMAT tutor since 2011. Originally from Duluth, Minnesota, she relocated to Johannesburg in 2014, and currently splits her time between GMAT teaching and serving as marketing director for a local tech startup.
Maura's GMAT students have been accepted to top graduate business programs in both the United States and United Kingdom, including the Booth School of Business at the University of Chicago, the University of Pennsylvania's Wharton School, Harvard Business School, and London Business School. She scored a 740 on the GMAT herself, and has helped over 100 students receive GMAT scores of 700 or better. She spends most of her free time with her husband and infant daughter.