Best LSAT Test Prep Courses and Tutoring in Cape Town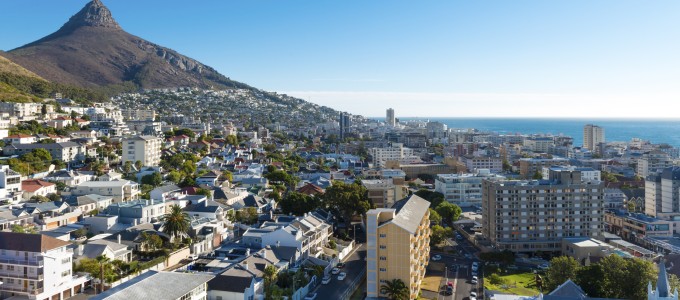 Cape Town applicants to law schools in the United States or Canada can substantially boost their chances of success with Manhattan Review's local services for the Law School Admission Test (LSAT). Our Cape Town LSAT offerings include on-site and online LSAT prep courses, private LSAT tutoring, and LSAT practice tests. Manhattan Review has been a trusted worldwide resource for LSAT prep since we were founded in 1999, and we have helped thousands of students accomplish their academic goals. Our LSAT learning programs are a highly effective combination of carefully created course materials, the industry's most innovative methods of instruction, and the most qualified LSAT educators in Cape Town. The LSAT courses given by many other test prep companies offer little more than pedantic exercises in rote memorization paired with test taking "tricks," but Manhattan Review's LSAT instruction teaches our students how to master higher-order thinking and understand the logic behind the test's pervasive use in law school admissions.
A number of reliable sources (such as the Career Center at UC Berkeley) indicate that LSAT scores are often more important to the success or failure of law school applications than undergraduate GPA. There are two primary reasons for this state of affairs. First, the LSAT is a standardized test that evaluates everyone by the same measures. It is therefore considered more reliable than undergraduate grades, which are affected by differences in the academic rigor of undergraduate institutions and academic disciplines. How does an admissions officer compare an English degree from Harvard to a computer science degree from the University of New Mexico? Such comparisons are not easy even with an ample amount of time and labor, but most law schools receive a very high volume of applications. The screening process therefore needs to be streamlined, and one common solution is the establishment of a "selection index" that is often based more on LSAT scores than GPA. Students at or above a certain level receive further consideration, while those below this benchmark are rejected. The second major reason for the importance of the LSAT is the law school ranking methodology, which accounts for the average scores of a law school's accepted students (the methodology used by U.S. News & World Report weighs LSAT scores as heavily as undergraduate GPA and institutional acceptance rate combined). Put simply, higher student LSAT scores lead to higher rankings.
Students who view the LSAT with trepidation must understand that taking the LSAT is a skill that can be acquired with proper instruction. Far from being an imposition, the LSAT is an opportunity to outcompete other applicants, many of whom are not serious about their LSAT preparation. Manhattan Review's LSAT services have a long history of producing successful results for our students, including acceptance to upper-tier law schools such as Harvard, Yale, Stanford, Columbia, Chicago, NYU, UC Berkeley, and Duke. Manhattan Review students have strong graduation rates and highly favorable employment outcomes. They've been hired by prestigious law firms (such as Sidley Austin, White & Case, and Mayer Brown), Fortune 500 companies (including Prudential Financial, General Electric, and Microsoft), government agencies, and organizations that advocate on behalf of the public interest. Cape Town students who enroll in Manhattan Review's LSAT services are making a small investment that will contribute to a lifetime of success.

Hello, I just wanted to let you know that the current class that i am taking is really helping my studies. George has been a great help and I thank you for fitting the class into my busy schedule.
- Simone (This student prepared for the LSAT with us)
Cape Town
Primary Course Venue:

Southern Sun Cape Sun
Strand Street
Cape Town Central 8000, South Africa

NOTE: We do NOT typically have staff at the venue, so email us before visiting the venue.
Meet a Cape Town LSAT Tutor: Winton B.
Winton B. holds a BA in English literature from Rice University and a JD from the University of Iowa College of Law. Originally from Lubbock, Texas, he has lived in Cape Town since 2014. For the past ten years, he has combined a career as a practicing attorney with part-time LSAT tutoring. He currently works for an international import/export firm, and he specializes in U.S. regulatory compliance.

Winton describes his teaching style as similar to his approach to giving legal advice. "In both spheres, my job is to help my clients develop a realistic understanding of their situation and to advocate the actions that are in their best interest," he says. "With LSAT tutoring, this means showing my students where their LSAT weaknesses are, and how they can improve in those areas."