In Port Elizabeth best LSAT Test Prep Courses and Tutoring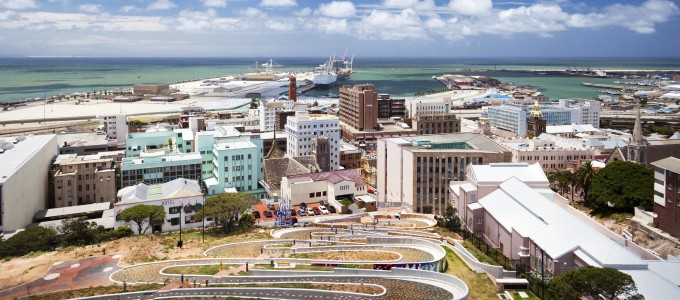 Manhattan Review's professional services for the Law School Admission Test (LSAT) in Port Elizabeth produce high LSAT scores and stronger odds of acceptance to selective and highly selective law schools in the United States and anywhere else the exam is accepted. Law school applicants living in Port Elizabeth can reach their most optimistic target LSAT scores via our online LSAT learning plans, private LSAT tutoring, on-site LSAT group courses, and LSAT practice tests. Manhattan Review is a worldwide educational services company that specializes in standardized test prep for international students, who are often confronted with additional obstacles while preparing for American assessments such as the LSAT. Regardless of your cultural or prior academic background, we'll teach you how to assimilate all of the relevant LSAT skills, how to craft the most effective plans for study outside of the classroom, and how to use important testing skills to boost your performance. Manhattan Review has been an industry leader in LSAT prep since our company was founded in 1999. To learn more about our LSAT services for Port Elizabeth students, contact us today online, by email, or by phone.
The LSAT has been used to screen law school applicants since 1948, and the exam is taken by more than 105,000 people every year. The scoring process begins by calculating raw LSAT scores, which consist of the total number of correct answers. The LSAT usually has between 100 and 103 questions, all of which are equal in value (and there is no penalty for guessing). The scores that students actually receive are called "scaled scores," which are raw scores converted into a range of 120 to 180, adjusting slightly for variations in test difficulty. The median LSAT scaled score is about 148, and more than two-thirds of all test-takers receive scaled scores of 156 or lower. Scaled scores of 165 (the 92nd percentile), 170 (the 97th percentile), and 173 (the 99th percentile) can be considered elite, and students at this level will almost always have several options for their legal education. Upper-percentile LSAT scores are most often the result of substantial preparation with an experienced and dedicated teacher.
At Manhattan Review, our LSAT prep courses and private tutoring plans have been facilitating high test scores and easing selective law school acceptances for many years. Among the high-quality law schools to which our clients have been admitted are Harvard, Stanford, Yale, the University of Pennsylvania, Georgetown, the University of Virginia, New York University, Notre Dame, the University of Texas, the University of California-Berkeley, Northwestern, the University of Chicago, the University of Michigan, Columbia, Duke, the University of Southern California, Vanderbilt, Boston University, the University of California-Los Angeles, and Washington University in St. Louis. Law school prestige matters in the job market, and graduates of the top programs usually receive the best job offers. Manhattan Review's past LSAT students have become successful legal professionals in every area of legal practice, in both the public and private sectors. Start improving your future prospects today with Manhattan Review's boutique LSAT preparation services for law school applicants in Port Elizabeth.

Hello, I just wanted to let you know that the current class that i am taking is really helping my studies. George has been a great help and I thank you for fitting the class into my busy schedule.
- Simone (This student prepared for the LSAT with us)
Port Elizabeth
Primary Course Venue:

Radisson Blu
39 Marine Drive
Port Elizabeth 6001
South Africa

NOTE: We do NOT typically have staff at the venue, so email us before visiting the venue.
Meet a Port Elizabeth LSAT Tutor: Gabe G.
Gabe G. teaches on-site and online LSAT prep courses as well as individual tutoring plans and has been a member of Manhattan Review's Port Elizabeth LSAT team since 2017. Before moving to South Africa, he taught LSAT prep in New York for five years and in Los Angeles for three years. He is originally from Oakland, California, where both of his parents are practicing attorneys.
Gabe's academic background includes a bachelor's degree in economics from the University of California-Los Angeles and a juris doctor from the University of California's Hastings College of the Law. He has nearly 10 years of experience as a lawyer, mostly in civil litigation, and he continues to serve U.S. clients remotely in addition to Port Elizabeth clients in need of advice on American laws.