Best LSAT Test Prep Courses and Tutoring in Johannesburg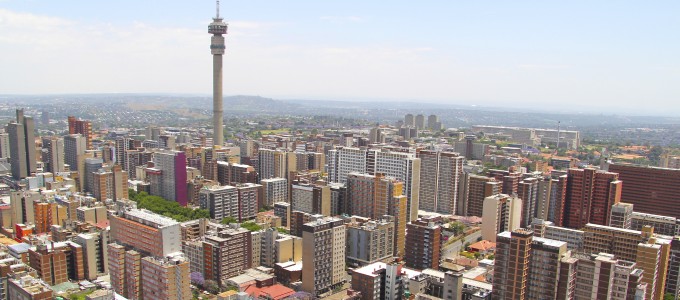 Law school applications are strongly affected by student performance on the Law School Admission Test (LSAT). Because poor LSAT scores can preclude an applicant from further consideration, students should ensure that their LSAT preparation is informed, rigorous, and dependable. Manhattan Review is an international educational services company that has been successfully preparing students worldwide for the LSAT since 1999. We offer law school applicants in Johannesburg all of the necessary services for high LSAT scores, including on-site LSAT prep courses, online LSAT prep classes, LSAT private tutoring, and LSAT practice tests. Manhattan Review's LSAT courses and individual learning plans feature the most effective course materials, Johannesburg's most qualified LSAT instructors, and convenience in scheduling and location. Our company has taught thousands of students how to master LSAT content and how to approach the test strategically, with countless favorable learning outcomes that speak for themselves. Become a part of Manhattan Review's legacy of accomplishment by contacting us today for more information on our Johannesburg LSAT services.
There are several reasons that law schools place a high degree of emphasis on applicant LSAT performance. While GPA is also heavily considered, admissions officers are keenly aware that their applicants come from a plethora of academic backgrounds, and this complicates assessment of undergraduate grades. The LSAT controls for these variations by providing a standardized measure of certain academic skills that are regarded as accurate predictors of law school success. The LSAT is also legitimized by its long history. First offered in 1948, the LSAT existed long before today's law professors and law school administrators were students themselves, and it is difficult for these legal educators to imagine law school without the LSAT. Perhaps most importantly, the LSAT contributes to law school rankings. Accepting students with higher LSAT scores benefits an institution's prestige as well as the post-graduation career prospects of its alumni. The LSAT is and will likely remain one of the pillars of law school admissions, but aspiring law students should recognize and take advantage of the fact that doing well on the LSAT is a skill that can be taught and learned.
Manhattan Review's LSAT prep courses and private tutoring have consistently facilitated the types of LSAT scores that are required for law school admission. Our students have been accepted to Harvard Law School (average LSAT score of 173), Yale Law School (173), the University of Chicago Law School (170), Northwestern University Law School (168), Georgetown Law Center (167), and Cornell Law School (167). Law school graduates are usually well-positioned in the job market, with average starting salaries for private-sector lawyers exceeding $84,000 per year. Graduates of the higher ranking law schools can expect to earn significantly more (the median annual private-sector salary of a UC Berkeley Law School graduate was recently reported at $160,000). Manhattan Review's LSAT clients have been hired by prestigious law firms such as Latham & Watkins, Sidley Austin, and Reed Smith. Others are employed in civil service or various private industries, and a few have even started their own firms. A bright legal future begins with an outstanding law school application. Manhattan Review's Johannesburg LSAT prep services will help you impress all of your chosen law schools.

Hello, I just wanted to let you know that the current class that i am taking is really helping my studies. George has been a great help and I thank you for fitting the class into my busy schedule.
- Simone (This student prepared for the LSAT with us)
Johannesburg
Primary Course Venue:

Radisson Blu Gautrain Hotel
Rivonia Road 106 (Corner West Street)
Sandton 2196, South Africa

NOTE: We do NOT typically have staff at the venue, so email us before visiting the venue.
Meet a Johannesburg LSAT Tutor: Monique S.
Monique S., originally from London, England, holds a bachelor's degree in physics from Dartmouth College and a JD from Vanderbilt University Law School. Her high undergraduate GPA (3.75) and elite LSAT score (172) established her as an LSAT tutor from her first year of law school in 2008. She was hired by Manhattan Review in Atlanta in 2010, and moved to Johannesburg in 2014.
Monique's LSAT students have been accepted to 18 of the top 25 law schools in the United States, including Harvard, Yale, Columbia, and UCLA. She is also a practicing attorney, and uses her scientific knowledge to consult for various companies on patent issues. In her spare time, she enjoys kickboxing, drinking wine with her friends, and reading romance novels.