LSAT Private Tutoring in Johannesburg (South Africa)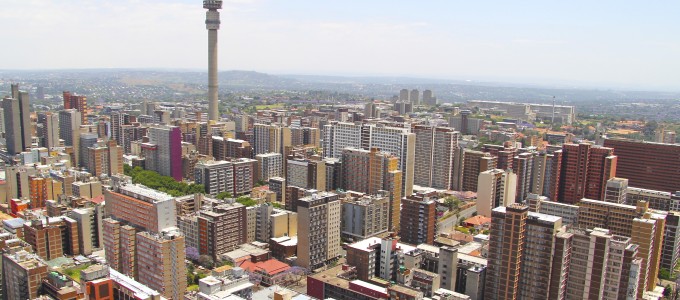 Johannesburg students interested in acceptance to top law schools such as Harvard, Stanford, Yale, Columbia, Georgetown, or the University of Virginia should enroll in Manhattan Review's prep services for the Law School Admission Test (LSAT). Our on-site or online LSAT prep courses and LSAT private tutoring have helped our students get accepted to all of these law schools and many more. Manhattan Review's LSAT prep services have been producing high scores on the LSAT and other standardized tests for students in North America, Europe, Asia, and Africa since our company was established in 1999. We offer the industry's most effective LSAT course materials and instructional methodologies, which are implemented by Johannesburg's most highly credentialed LSAT teachers. Our LSAT prep courses and private instruction meet at easily accessible Johannesburg locations and at times that are ideal for busy prospective law students. Contact us right away for details on our LSAT prep options in Johannesburg.
Aspiring law students must consider their choice of a law school with full knowledge of the employment rates of graduates. According to a recent report in Business Insider, only 55% of U.S. law school graduates had been hired in jobs that require a JD within nine months of graduation. The American Bar Association requires each accredited law school to report its graduates' employment numbers, and the individual percentages can vary by a wide margin. The upper-echelon law schools invariably show strong employment outcomes. At the University of Chicago Law School, ranked in the top 5 nationally, 190 of the 196 members of the class of 2015 (almost 97%) are employed in jobs where bar passage is required. At Whittier Law School, ranked #141, just 25% of recent graduates are similarly successful. Students are therefore advised to shoot for law schools ranked in the top 60. UC Davis Law School is an example of a more modestly ranked institution (#50) that has a very strong rate of 75% JD-required employment for its alumni.
Acceptance to the law schools with desirable employment outcomes generally requires above-average scores on the LSAT. The median LSAT scores for the University of Chicago and UC Davis are 170 and 163 respectively. Manhattan Review's LSAT private tutoring and prep courses teach the LSAT subject-matter mastery, study techniques, and approaches to the test that produce these types of LSAT scores. Our past LSAT students have succeeded in high-quality law schools and have earned the rewards that come with their accomplishments. Former Manhattan Review LSAT clients have been hired by well-known law firms such as Baker & McKenzie, DLA Piper, and K&L Gates, and they've also been hired by Fortune 500 companies, government agencies, and other organizations that need in-house counsel. Manhattan Review's LSAT private tutoring and prep courses in Johannesburg will help get you accepted to a selective law school, and you will become an in-demand legal professional after graduation.
LSAT Private Tutoring
Hours package 12 to 48 hours, Personalized 1-on-1 Tutoring, In Person or Live Online
Johannesburg, South Africa
LSAT Private Course
12 hours in total, Personalized 1-on-1 Course, In Person or Live Online
Johannesburg, South Africa

Hello, I just wanted to let you know that the current class that i am taking is really helping my studies. George has been a great help and I thank you for fitting the class into my busy schedule.
- Simone (This student prepared for the LSAT with us)
Johannesburg
Primary Course Venue:

Radisson Blu Gautrain Hotel
Rivonia Road 106 (Corner West Street)
Sandton 2196, South Africa

NOTE: We do NOT typically have staff at the venue, so email us before visiting the venue.
Meet a Johannesburg LSAT Tutor: Rodney Q.
Rodney Q., a Johannesburg native, is a graduate of Columbia University and Cornell Law School. A former associate at a law firm in New York City, he left the legal profession for a teaching career. He has been an LSAT tutor for Manhattan Review in New York and Johannesburg since 2012, and also taught for two years in a New York City public high school.
Rodney returned to Johannesburg in 2015, and has become one of our most respected LSAT tutors. His LSAT students have been accepted to Harvard Law School, Georgetown Law Center, Yale Law School, New York University School of Law, Duke University School of Law, and many others. He is currently using his legal skills to help residents of South Africa interested in immigrating to the United States.