LSAT Private Tutoring in Port Elizabeth (South Africa)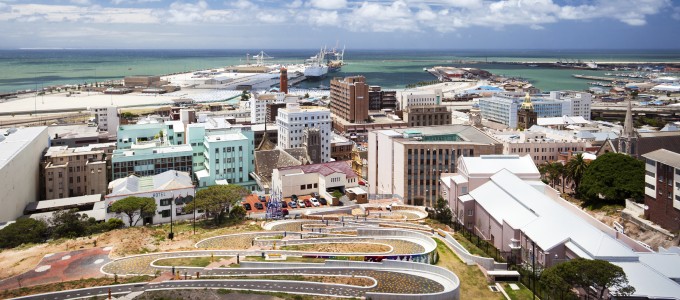 Manhattan Review's professional Law School Admission Test (LSAT) services allow Port Elizabeth students to effectively prepare for high test scores and offers of selective law school admission. Port Elizabeth residents can dramatically improve their LSAT performance with our one-on-one LSAT tutoring, LSAT group courses in on-site format, LSAT learning plans in online interactive format, and LSAT practice tests. Our LSAT group courses and private tutoring plans also feature flexibility in scheduling and meeting location, and we can help you decide which LSAT option is best for your particular circumstances. Manhattan Review has been at the forefront of innovative LSAT instruction since our company was established in 1999, and our teaching has eased law school acceptances for thousands of students all over the world. At Manhattan Review, we only hire the best LSAT educators, and we only use the most proven methods of instruction. Begin preparing for your ideal LSAT scores today by contacting us in Port Elizabeth for more information on our superior LSAT services.
The American Bar Association reports that approximately 37,000 students graduated from its approved law schools last year. Among these graduates, about 62% were able to obtain long-term, full-time jobs that require passage of the bar exam. This may not be a particularly encouraging statistic for law students, who invest significant amounts of time and money to become practicing attorneys. All law schools, however, are not equal when it comes to employment outcomes. Some institutions have nearly universal placement rates, while others achieve far more modest levels of success. At New York University School of Law, for example, approximately 88% of alumni are hired in full-time, long-term jobs that require a law license, and less than 1% are actively and unsuccessfully seeking employment. Appalachian School of Law, on the other hand, reports that fewer than 36% of its graduates managed to secure these same types of positions. A comparison of median LSAT scores (169 at NYU and 143 at Appalachian) is similarly revealing. Students who take the time to rigorously prepare for the LSAT will be rewarded with better offers of admission, and eventually, stronger job prospects.
Manhattan Review's LSAT private tutoring and LSAT prep courses regularly facilitate acceptance to the law schools that can promise their graduates a future. Our LSAT clients in Port Elizabeth and other cities have been admitted to the law schools at Yale, Harvard, Stanford, Georgetown, the University of Chicago, New York University, the University of California-Berkeley, Cornell, Columbia, the University of Virginia, the University of Michigan, Notre Dame, Duke, the University of Pennsylvania, Northwestern, Vanderbilt, the University of Southern California, the University of Texas, and many more. Thousands of our past LSAT students are now practicing attorneys with lucrative jobs in government, industry, philanthropy, and every other sector that requires legal representation. Top-quality LSAT preparation is unquestionably a savvy investment, providing future earning potential that quite simply dwarfs its extremely small cost. Manhattan Review's LSAT instruction in Port Elizabeth will allow you to choose from a number of inviting admission offers.
LSAT Private Tutoring
Hours package 12 to 48 hours, Personalized 1-on-1 Tutoring, In Person or Live Online
Port Elizabeth, South Africa
LSAT Private Course
12 hours in total, Personalized 1-on-1 Course, In Person or Live Online
Port Elizabeth, South Africa

Hello, I just wanted to let you know that the current class that i am taking is really helping my studies. George has been a great help and I thank you for fitting the class into my busy schedule.
- Simone (This student prepared for the LSAT with us)
Port Elizabeth
Primary Course Venue:

Radisson Blu
39 Marine Drive
Port Elizabeth 6001
South Africa

NOTE: We do NOT typically have staff at the venue, so email us before visiting the venue.
Meet a Port Elizabeth LSAT Tutor: Cynthia R.
Cynthia R. is a graduate of Boston University (bachelor of arts in English) and the Law School at Washington University in St. Louis (juris doctor). She began her LSAT career while she was a law student, and she now has over nine years of experience teaching group courses and private tutoring plans. She became a member of Manhattan Review's Port Elizabeth LSAT team in 2017.
Originally from Lexington, Massachusetts, Cynthia spent five years working for a major law firm in Boston, and she regularly uses professional anecdotes to illustrate the concepts evaluated on the LSAT. "Telling stories from my legal career and relating them to the LSAT helps bring the exam alive," she asserts. Like most Massachusetts natives, Cynthia is a diehard fan of the Boston Red Sox.