Best SAT Test Prep Courses and Tutoring in Cape Town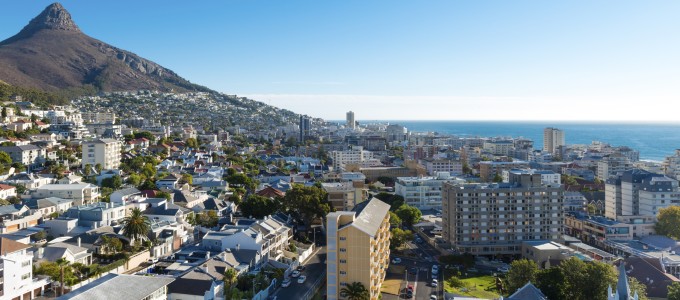 Manhattan Review offers Cape Town students the most rigorous and effective available SAT prep courses, private tutoring, and practice tests. Our company has been helping students around the world succeed since 1999, and we have been responsible for thousands of favorable learning outcomes. Manhattan Review's SAT clients have been accepted to all of the top universities in the United States, including Princeton, Stanford, Harvard, Yale, Brown, Dartmouth, the University of Virginia, Georgetown, and Johns Hopkins. Our students have become successful professionals after graduation, at Fortune 500 companies (such as Ford Motor, General Electric, and AT&T) and Cape Town businesses (including Cognician, Spur Corporation, and KWV South Africa). Get started on your future today with Manhattan Review's SAT prep services in Cape Town.
Most universities in the United States require standardized testing for admission. Though students may generally submit scores for either the SAT or the ACT, the former is the preferred choice of applicants accepted to the most highly selective schools. 71% of students accepted to Brown University opted to take the SAT. At the University of Pennsylvania, more than four in five successful applicants (81%) submitted SAT scores. Takers of the SAT accounted for 74% of Yale University's newly enrolled first-year students, and for Harvard's most recent entering class, this number was 85%. In terms of the overall number of test-takers, the SAT and the ACT are roughly equal, but the SAT is more strongly associated with elite college acceptance.
Sectional SAT scores of 700 or above (composite scores of 2100 on the old 2400-point scale or 1400 on the new 1600-point scale) are the absolute minimum standard for realistic chances at acceptance to the most highly ranked universities. According to Forbes magazine, the six highest average SAT scores in the United States can be found at the California Institute of Technology (combined math and critical reading average of 1545), the University of Chicago (1515), Harvard (1505), Princeton (1505), Yale (1500), and the Massachusetts Institute of Technology (1500). All of these universities appear in the top 15 in the QS World University Rankings, showing the high degree of correlation between student SAT performance and institutional prestige.
Upper-percentile SAT scores are the result of professional instruction and student effort. Manhattan Review's SAT prep courses and private tutoring in Cape Town teach our students how to get their best possible results through understanding of SAT content, mastery of organizational skills, and strategic approaches to taking the test. Motivated students can make the most of their potential and achieve even the loftiest of academic goals with our proven methods of SAT instruction, which focus on accessibility, higher-order thinking, and efficiency. Manhattan Review leads the industry in test prep innovation and effectiveness. Contact us right away for details on our SAT offerings for Cape Town students.

I learned a lot of effective strategies for SAT writing/verbal.
- Taahirah Ali (This student took our SAT preparation course)
Cape Town
Primary Course Venue:

Southern Sun Cape Sun
Strand Street
Cape Town Central 8000, South Africa

NOTE: We do NOT typically have staff at the venue, so email us before visiting the venue.
Meet a Cape Town SAT Tutor: Terrell P.
Terrell P., originally from the Bronx borough of New York City, has eight years of experience as an SAT tutor. He graduated magna cum laude with a bachelor's degree in mathematics from Columbia University, and then completed his master's degree at the City University of New York. He has lived in Cape Town since 2015, where he currently works as a statistician for a local firm.
Terrell is known among his SAT students for his original approaches to SAT math content. "I'm constantly thinking of new ways to relate SAT math to the situations students confront in their everyday lives," he says. "When students see the relevance of this content, they are inspired and motivated, and their test scores improve." In his free time, Terrell tries to maintain a physically active lifestyle, and he particularly enjoys tennis, swimming, and basketball.