SAT Private Tutoring in Johannesburg (South Africa)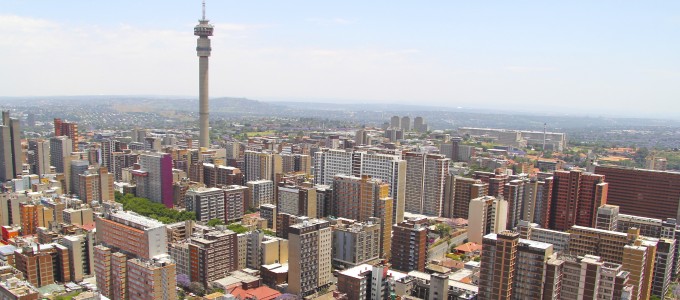 Success on the SAT is usually the result of focused student effort and experienced instruction. Manhattan Review in Johannesburg is an international test prep company that provides all of the services required for the best possible SAT performance. Johannesburg students can reach their full potential with our on-site SAT prep classes, online SAT instruction, SAT private tutoring, and SAT practice tests. Manhattan Review has been helping students academically achieve since our company was founded in 1999, and we have taught thousands of students in North America, Europe, Asia, and Africa how to most effectively prepare for the SAT and other standardized tests. We show our students how to approach SAT content using cutting-edge study techniques and broad analysis of the SAT's structure, which maximize the results of student effort and truncate the learning process. Our results-oriented and student-centered SAT prep courses and private tutoring plans feature Johannesburg's most experienced and dedicated SAT educators. Find out more about how Manhattan Review promotes academic accomplishment by contacting us today for details on our Johannesburg SAT prep services.
Admission to the most selective universities most often requires top SAT scores. Approximately 80% of students accepted to Harvard University, for example, scored 700 or better on each of the SAT's three sections. Students who are able to meet the standards of elite universities can look forward to high salaries after graduation. According to the Wall Street Journal, the median starting salary for a graduate of the Massachusetts Institute of Technology is more than $72,000 per year, with a median mid-career salary of $126,000. The typical Princeton University graduate begins his or her career at $66,500 annually, which nearly doubles to $131,000 by the mid-career years. A degree from a world-class university is a reliable route to prosperity and success, but acceptance to selective post-secondary institutions is usually dependent on elite test scores. By easing the path to a top school, Manhattan Review's SAT prep courses and private tutoring provide exponential returns on a small investment, in the form of outstanding future employment prospects and high future earnings.
Manhattan Review students regularly get accepted to the universities with the lowest admission rates, including Harvard, Yale, Princeton, MIT, UC Berkeley, Georgetown, the University of Virginia, Duke, and Stanford. Our students have used their degrees to carve out successful careers at Fortune 500 companies (including Microsoft, Booz Allen Hamilton, JP Morgan Chase, and State Farm Insurance) as well as Johannesburg's most important businesses (such as ACM Gold, Times Media Group, First National Bank of South Africa, and Netcare). A lifetime of success begins with careful attention to the requirements of the college application, and standardized test scores are regarded as important by the vast majority of highly regarded schools. Manhattan Review's SAT prep courses and private tutoring in Johannesburg significantly contribute to the future of our students.
SAT Private Tutoring
Hours package 12 to 48 hours, Personalized 1-on-1 Tutoring, In Person or Live Online
Johannesburg, South Africa
SAT Private Course
12 hours in total, Personalized 1-on-1 Course, In Person or Live Online
Johannesburg, South Africa

He was able to break down difficult material. I was able to destruct and master the basic things I would need to get a good score on the SAT.
- Sade Catlyn (This student took our SAT preparation course)
Johannesburg
Primary Course Venue:

Radisson Blu Gautrain Hotel
Rivonia Road 106 (Corner West Street)
Sandton 2196, South Africa

NOTE: We do NOT typically have staff at the venue, so email us before visiting the venue.
Meet a Johannesburg SAT Tutor: Esteban R.
Esteban R., a native of San Juan, Puerto Rico, has been an SAT tutor since 2008. He is a graduate of the University of Florida and of Duke University, with a bachelor's degree in liberal studies and a master's degree in philosophy. He has lived in Johannesburg since 2013, and previously taught SAT prep in Florida and North Carolina. He has also taught English as a second language to students in the Miami area.
Esteban's SAT students benefit from his broad subject-matter knowledge and his innovative test prep teaching techniques. "He knows how to approach the different SAT content areas, because he has studied so many subjects himself," affirmed one recent private tutoring client. "But his creativity really shines with the ways in which he teaches this material, which are original and inspiring."