Best SAT Test Prep Courses and Tutoring in Johannesburg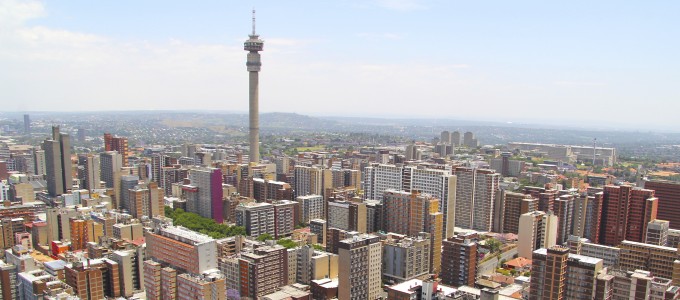 Manhattan Review is an international educational services company that has been teaching students around the world how to master the SAT and other standardized tests since 1999. Johannesburg students will find everything they need for their most outstanding SAT performance with our on-site or online SAT prep courses, SAT private tutoring, and SAT practice tests. Manhattan Review's SAT prep services feature highly experienced tutors and instructors, carefully created course materials, and accommodation of student schedules with convenient meeting times and locations. The success of our SAT teaching is shown by our students' acceptance to highly selective undergraduate programs at world-class universities such as Harvard, MIT, Brown, Dartmouth, UC Berkeley, Yale, Princeton, Stanford, Georgetown, Duke, Vanderbilt, Emory, the University of Virginia, and many more. Receive all of the relevant details on our SAT prep options for Johannesburg students by giving us a call, sending us an email, or contacting us online.
Undergraduate applicants to universities in the United States and other countries where the SAT is considered usually have a number of choices when it comes to standardized testing. Most schools that require test scores will accept either the SAT or the ACT, and several institutions have become test-optional in recent years. However, taking the SAT is still the best course of action for most students. Though the ACT recently surpassed the SAT in overall number of test-takers, applicants accepted to the more selective schools clearly prefer the latter. Approximately 75% of Cornell freshmen, for example, submitted SAT scores, versus just 45% for the ACT (some students obviously took both tests). At Stanford University, 80% of accepted students chose to take the SAT. More than 200 American universities have become test-optional, but few of these schools appear at the top of the national rankings. Wake Forest University (currently #27 in the United States) is the only such institution in the top 50. New York University (#32) and the University of Rochester (#33) have "test-flexible" policies, which generally substitute other tests such as Advanced Placement or International Baccalaureate exams. The bottom line is that the SAT gives most students their best chances at acceptance to selective schools.
Post-secondary education has an indisputable positive effect on future earnings and rates of employment. The U.S. Bureau of Labor Statistics reports that college graduates earn almost 70% more on average than high school graduates ($59,000 per year versus $35,000). Holders of a bachelor's degree also have lower unemployment rates when compared to their peers without college-level training (2.8% versus 5.4%). Manhattan Review's SAT students from years past have completed their degrees and become accomplished professionals at Fortune 500 companies (such as General Electric, Prudential Financial, and Wells Fargo) and Johannesburg firms (including Standard Bank of South Africa, Chancellor House Holdings, and Hollard Group). Manhattan Review's Johannesburg SAT prep courses and private tutoring are worthwhile investments in a solid future. Join our distinguished group of students past and present by enrolling right away.

He helped us relate new vocabulary words with words we use everyday. I learned some excellent SAT tips and new vocab.
- Jessica (This student took our SAT preparation course)
Johannesburg
Primary Course Venue:

Radisson Blu Gautrain Hotel
Rivonia Road 106 (Corner West Street)
Sandton 2196, South Africa

NOTE: We do NOT typically have staff at the venue, so email us before visiting the venue.
Meet a Johannesburg SAT Tutor: Betina Y.
Betina Y., who was born and raised near Raleigh, North Carolina, joined the U.S. Army after high school, which allowed her to attend college at the University of North Carolina – Chapel Hill. After graduating summa cum laude with a degree in education, she served as a teacher at base schools in Texas, Arizona, and California, where SAT prep was among her duties.
Betina retired from the Army in 2013, and moved to Johannesburg after her marriage to a South African engineer in 2014. She is currently a full-time SAT tutor who teaches in classroom and individual settings. Her SAT students have been accepted to undergraduate programs at MIT, Brown, Georgetown, the University of Illinois, Boston University, and many other highly ranked institutions. She is now pursuing a graduate degree at the University of Johannesburg.