SAT Private Tutoring in Port Elizabeth (South Africa)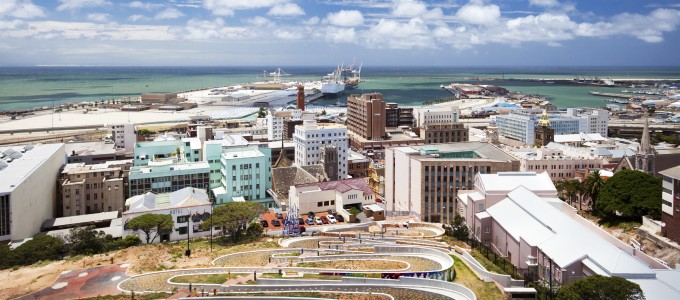 Port Elizabeth students who wish to excel on the SAT must receive the best available instruction. Manhattan Review is an international test prep company that offers Port Elizabeth's most comprehensive and results-oriented SAT services, which may be taken in a variety of engaging formats. Our SAT learning options include one-on-one SAT tutoring, SAT group courses in on-site learning contexts, and virtual SAT instruction in online interactive format, and we are also the top local resource for SAT practice tests. Manhattan Review's history of test prep success goes back to our company's founding in 1999, and we have since taught thousands of students all over the world how to receive their highest possible SAT scores. We employ the most qualified SAT educators in Port Elizabeth, all of whom are highly educated, trained, and experienced. We lead the industry in originality and innovation with respect to our instructional methodologies and course materials, and no other company is better at teaching American standardized tests to non-American students. Get started on Port Elizabeth's top SAT prep today by contacting Manhattan Review for details on our prep courses, private tutoring, and practice tests.
The SAT is administered internationally four times per academic year, in October, December, March, and May. There are no special rules or policies for testing in South Africa, and there are currently between 9 and 11 available testing locations in the country, depending on the specific test date. Students testing in South Africa this year will pay a total of $98 in registration fees for the SAT with essay ($60 standard registration plus a $38 non-U.S. regional fee). South African students interested in study at U.S. universities must usually fulfill the same standardized testing requirements as American applicants, and they should assume that they will be judged by the same test score standards. The College Board advises all international students who intend to pursue postsecondary study in the United States to begin planning at least two years before the desired date of matriculation. Students must explore universities and admission requirements, prepare for and take any mandated tests, and acquire the appropriate student visas. Completing all of these tasks takes a significant amount of time, and planning ahead will greatly reduce student anxiety.
Students who finish Manhattan Review's SAT prep courses or SAT private tutoring plans are frequently offered admission to the best postsecondary institutions in the USA. Our past SAT clients in Port Elizabeth and other cities have been accepted to great schools such as Harvard, Princeton, Stanford, Yale, the Massachusetts Institute of Technology, the University of Pennsylvania, Dartmouth, Cornell, Brown, the University of California-Berkeley, the University of Chicago, the University of California-Los Angeles, Johns Hopkins, Georgetown, Duke, Vanderbilt, Carnegie Mellon, and many more. Thousands of our former students have graduated from these fine institutions and are now employed by Fortune 500 companies, such as Enterprise Products Partners, Archer Daniels Midland, Lockheed Martin, JP Morgan Chase, State Farm Insurance, and Prudential Financial. We've also helped Port Elizabeth residents begin careers at firms based in the city, and a number of our past test prep clients now work for Synapsis Software, Coega Development Corporation, Baywear Clothing, Sentratek Holdings Group, and other top area businesses.
SAT Private Tutoring
Hours package 12 to 48 hours, Personalized 1-on-1 Tutoring, In Person or Live Online
Port Elizabeth, South Africa
SAT Private Course
12 hours in total, Personalized 1-on-1 Course, In Person or Live Online
Port Elizabeth, South Africa
Good SAT test taking strategies learned. I developed new skills and feel more prepared.
- Kevin Gonzalez (This student took our SAT preparation course)
Port Elizabeth
Primary Course Venue:

Radisson Blu
39 Marine Drive
Port Elizabeth 6001
South Africa

NOTE: We do NOT typically have staff at the venue, so email us before visiting the venue.
Meet a Port Elizabeth SAT Tutor: Amy Z.
Amy Z. is a Port Elizabeth native who returned to her home city in 2016. She teaches on-site and online prep courses and private tutoring for the SAT, with which she has more than 11 years of experience in the United States and in South Africa. Amy is a widely respected career educator who has held many different types of teaching jobs, from language instructor to high school faculty member.
Amy's academic credentials include a bachelor's degree in education from Boston University and a master's degree in education from the University of Southern California. Before moving back to Port Elizabeth, she taught SAT prep in Boston and in Los Angeles, where she was highly regarded by her students and received consistently positive course evaluations. When she's not teaching, Amy is an amateur rock musician.