In Port Elizabeth best SAT Test Prep Courses and Tutoring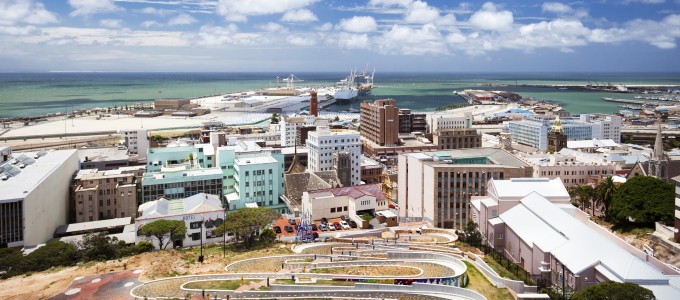 Port Elizabeth students can receive higher SAT scores and submit more competitive college applications with Manhattan Review's local SAT services. Available SAT options in Port Elizabeth include customized SAT tutoring, practical SAT group courses in on-site format, tech-savvy online SAT instruction, and authentic SAT practice tests. With offices in major African, European, North American, South American, and Asian cities, Manhattan Review is the world's top international test prep company, and our instruction has facilitated access to higher education for thousands of students in dozens of countries. Our highly qualified SAT educators use innovative and engaging methods of instruction and industry-standard course materials to build SAT content skills, testing abilities, and study techniques for diverse groups of students. We have been a leader in student-centered test prep teaching since our company was founded in 1999, and we are tirelessly devoted to the transformation of lives through education. At Manhattan Review, we look forward to getting started on your future right away.
Manhattan Review's SAT prep courses and private tutoring plans consistently produce positive learning outcomes, the most important of which are high test scores and selective university admission. Among the elite schools that have accepted our past SAT clients from Port Elizabeth and other major world cities are the Massachusetts Institute of Technology, Stanford, Princeton, Yale, Harvard, the University of California-Berkeley, Johns Hopkins, the University of Pennsylvania, Columbia, Georgetown, the University of Virginia, the University of California-Los Angeles, Northwestern, the University of Chicago, Carnegie Mellon, the California Institute of Technology, and the University of Michigan. Our students are equally successful in their careers, and some of them are now valued employees of the top companies in Port Elizabeth, including Assupol Insurance, Coega Development Corporation, Fletcher Construction, Online Innovations, and Baywear Clothing. We've also seen our past test prep clients hired by Fortune 500 companies, such as JP Morgan Chase, New York Life Insurance, Prudential Financial, Walgreens Boots Alliance, and Express Scripts Holding.
Nearly all postsecondary institutions in the United States report the average SAT scores of their admitted applicants, but further information about test scores may or may not be disclosed. Some schools, such as the University of California-Los Angeles, allow prospective students to compare the scores of accepted applicants with those of the overall applicant pool. The middle-50% SAT score range (the 25th through the 75th percentiles) for all UCLA applicants is about 1170-1450, but students who were offered admission received much higher middle-50% scores of 1350-1540. We encourage all of our test prep students to establish target scores that are above institutional medians, and we can therefore set a target score range for UCLA acceptance of approximately 1440 and above. Learn more about how Manhattan Review can help you achieve your optimal SAT scores and get you accepted to the university of your choice by contacting us today. Members of our Port Elizabeth support staff will help you choose the best SAT learning plan and answer your questions on the phone, by email, or online.
Good SAT test taking strategies learned. I developed new skills and feel more prepared.
- Kevin Gonzalez (This student took our SAT preparation course)
Port Elizabeth
Primary Course Venue:

Radisson Blu
39 Marine Drive
Port Elizabeth 6001
South Africa

NOTE: We do NOT typically have staff at the venue, so email us before visiting the venue.
Meet a Port Elizabeth SAT Tutor: Rachel L.
Rachel L. is an SAT tutor and instructor of SAT group courses who has seven years of experience with SAT prep. She spent most of her career in the Atlanta, Georgia area before relocating to Port Elizabeth in 2017, and she is now among our busiest local teachers. Rachel's SAT students have been accepted to a number of highly selective American universities, including several in the Ivy League.
Rachel completed her undergraduate studies at Duke University, earning a bachelor's degree in philosophy. She then entered graduate school at the University of North Carolina-Chapel Hill, where she finished a master's degree in education. In addition to her SAT prep experience, Rachel taught at the secondary level for five years, serving on the faculty of a private performing arts high school near Atlanta.