Best TOEFL Test Prep Courses and Tutoring in Cape Town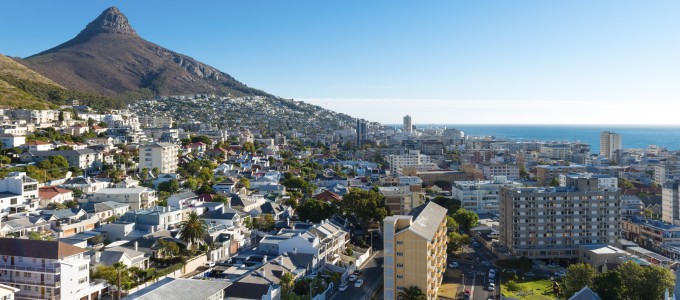 Non-native English speakers who wish to study at universities in the English-speaking world must demonstrate their English-language competence. The easiest way to fulfill this requirement is the Test of English as a Foreign Language (TOEFL). Manhattan Review is a test prep company that offers all of the necessary TOEFL services in Cape Town, including TOEFL prep courses (both on-site and online), private TOEFL tutoring, and TOEFL practice tests. Founded in 1999, Manhattan Review has guided thousands of students in North America, Europe, Asia, and Africa to the TOEFL scores mandated by their undergraduate or graduate degree programs. Our highly effective TOEFL learning programs are taught by the most outstanding TOEFL tutors and instructors in Cape Town, who are experienced in teaching diverse students at varying levels of English-language ability. Manhattan Review's TOEFL clients learn everything they need to know about the TOEFL's content areas, how to optimize productivity in study time, and how to approach the test itself.
The TOEFL includes four individual sections that assess writing, speaking, reading, and understanding English. Minimum TOEFL scores are usually specified by degree level, school, or department, and can reflect the emphasis of certain subjects. Some engineering programs at Carnegie Mellon University mandate subscores of 22 each on listening, reading, and writing along with 18 speaking for an overall composite score of 84, but other engineering degree offerings at this institution expect a composite score of 100. Undergraduate students at Johns Hopkins University are required to score at least 26 on the listening and reading sections, 25 on speaking, and 22 on writing. Minimum TOEFL scores at the College of General Studies at Boston University are higher for reading (25) than for speaking (23), writing (22), and listening (21). Harvard University's Graduate School of Education stipulates at least 26 on all four sections, for a composite score of 104.
Manhattan Review's TOEFL prep courses and private tutoring in Cape Town teach our students how to acquire whichever TOEFL skills they need to meet the expectations of their degree programs. Our TOEFL clients have been consistently accepted to the most exclusive universities in the world, including Oxford, Harvard, Cambridge, Princeton, the Massachusetts Institute of Technology, King's College London, Yale, Stanford, the University of Edinburgh, and Australian National University. Professional success is also typical of our TOEFL students, many of whom have finished their degrees and are now respected professionals working for top businesses around the world. They've been hired by Fortune 500 companies and Cape Town firms, such as Prudential Financial, JP Morgan Chase, United Technologies, Berkshire Hathaway, Allan Gray Investment Management, New Clicks Holdings, Sanlam, and MWEB. Manhattan Review's TOEFL prep courses and private tutoring in Johannesburg will help you get your TOEFL requirements out of the way, so you can get on with your life.

The lessons are well-structured. The presentation session is very helpful. The instructor is very friendly and responsive to students' questions.
- Sanido (This student took our Columbia Business School Communication and Culture boot camp.)
Cape Town
Primary Course Venue:

Southern Sun Cape Sun
Strand Street
Cape Town Central 8000, South Africa

NOTE: We do NOT typically have staff at the venue, so email us before visiting the venue.
Meet a Cape Town TOEFL Tutor: Alphonso Z.
Alphonso Z. was born and raised in a small Brazilian town about 200 kilometers from Rio de Janeiro. He was educated at Duke University and UCLA, where he received his respective bachelor's and master's degrees in education. His primary training is in secondary education, and he has been a TOEFL tutor since 2008. He also has five years of teaching experience at the high school level in the United States.
Alphonso is proud to report that his cohort of students come from over 40 different linguistic backgrounds, and he has helped students originating in Asian, African, and European countries meet the TOEFL requirements of their chosen institutions. Alphonso thoroughly enjoys living in the city of Cape Town, to which he relocated in 2014. His hobbies include hiking, travel, and Latin American literature.