Best TOEFL Test Prep Courses and Tutoring in Johannesburg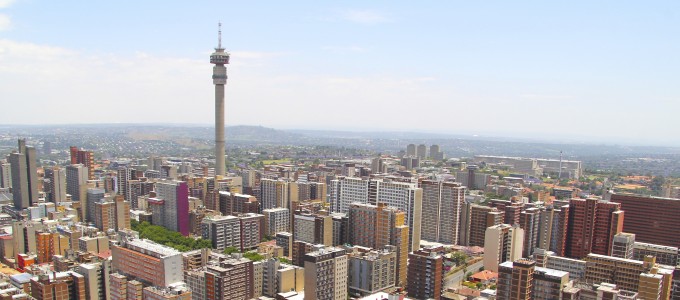 Universities in the United States, Canada, United Kingdom, Australia, South Africa, and several other countries require applicants who are not native English speakers to demonstrate their competence in the language. Passing the Test of English as a Foreign Language (TOEFL) is the most practical way to meet this requirement. Manhattan Review in Johannesburg is a test prep company that offers all of the necessary TOEFL services, including on-site and online TOEFL prep classes, TOEFL private tutoring, and TOEFL practice tests. Our TOEFL courses and tutoring plans can accommodate any level of English-language proficiency, from beginner to more advanced. We help many different types of students satisfy the TOEFL requirements of their undergraduate or graduate degree programs. Manhattan Review has taught countless students in Africa, Asia, Europe, North America, and Australia how to pass the TOEFL, and we have been the industry's leading resource for the TOEFL and other standardized tests since 1999.
The TOEFL evaluates a rather large set of English-language skills, such as grammar, pronunciation, comprehension, and linguistic structure. These skills are assessed on the TOEFL's four sections (reading, writing, speaking, and listening). Test-takers must be able to answer questions about written passages and spoken lectures, and must also be able to write essays and express themselves in spoken form. Each TOEFL section is scored from 0 to 30, for a total composite score range of 0 to 120. Total scores of 118-120 are considered "expert," 110-117 is classified as "very good," 94-109 is regarded as "good," and 60-93 is designated "competent." Though each institution and/or department sets its own passing levels for the TOEFL, very few schools will accept anything below "competent." Students currently preparing for the TOEFL can assume that 60 is the bare minimum score, and in most cases, higher scores are required.
Manhattan Review's TOEFL prep courses and private tutoring have guided our students to the TOEFL scores required for matriculation at top programs, such as the Harvard Graduate School of Education (minimum score of 104), Harvard Divinity School (100), New York University's Steinhardt School of Culture, Education, and Human Development (100), the Graduate School at Duke University (90), the University of Southern California's Thornton School of Music (composite score of 90 and at least 20 on each section for master's degree students; 100 and at least 20 on each section for doctoral applicants), the University of Virginia's Graduate School of Arts and Sciences (90 built from at least 22 each on speaking and writing and 23 each on reading and listening), and the University of Illinois at Chicago's College of Dentistry (total score of 83, with at least 21 writing, 20 speaking, 17 listening, and 19 reading). Manhattan Review's TOEFL clients have also been successful after graduation, and we have seen our former students hired by Fortune 500 companies (such as Exxon Mobil, Enterprise Products Partners, and Amazon.com) and Johannesburg firms (including Barloworld Limited, MTN Group, and Bidvest Bank).

She is great! She is able to involve all the participants. She is clear, and she always keeps the attention of the class.
- Matteo (This student took our Columbia Business School Communication and Culture boot camp.)
Johannesburg
Primary Course Venue:

Radisson Blu Gautrain Hotel
Rivonia Road 106 (Corner West Street)
Sandton 2196, South Africa

NOTE: We do NOT typically have staff at the venue, so email us before visiting the venue.
Meet a Johannesburg TOEFL Tutor: Terence A.
Terence A. was a high school English teacher in Austin, Texas for more than 30 years. The son of South African immigrants, he moved to Johannesburg after his retirement in 2012. He holds a bachelor's degree in education from the University of Texas – Austin and a master's degree in English literature from Rice University. He is a three-time winner of his school system's "distinguished educator" award.
Terence's TOEFL students have been accepted to graduate and undergraduate programs at universities in the United States, Canada, and England, including Yale University, McGill University, and the University of London. He is enjoying his semi-retirement while putting his skills as a teacher to good use. When he's not teaching, Terence enjoys playing golf, gardening, and watching Texas Rangers baseball games on satellite TV.