TOEFL Private Tutoring in Johannesburg (South Africa)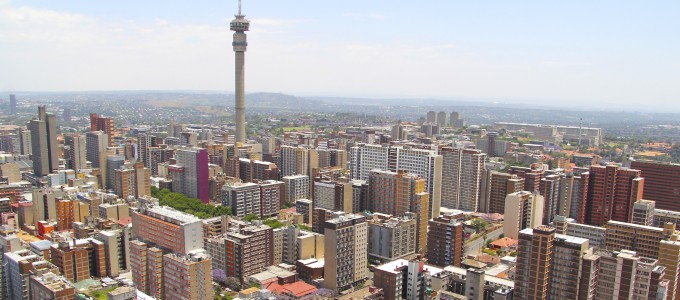 Manhattan Review in Johannesburg offers customized private tutoring for the Test of English as a Foreign Language (TOEFL). Most students taking the TOEFL are more proficient in some areas of the assessment than they are in others. Understanding spoken English, for example, is often an easier task than being understood while speaking. Writing in English can be more challenging for many students than reading English-language texts. Manhattan Review's individual TOEFL learning plans allow students to focus on their greatest areas of need, which maximizes the effectiveness of the instruction and also saves our students valuable time. Manhattan Review has been helping students enter undergraduate and graduate programs at universities in the English-speaking world since 1999. For those who prefer traditional classroom instruction, we also offer TOEFL prep courses in both on-site and online formats. Manhattan Review quite simply has everything you need for passing TOEFL scores.
Minimum TOEFL scores are set by specific schools, departments, and degree programs. It is common for different departments within the same university to have different TOEFL requirements. For example, Georgetown Law Center (the law school of Georgetown University) requires a TOEFL score of 100 from its applicants, but the minimum score for graduate students in Georgetown's Economics Department is considerably lower at 80. Requirements can also vary based on degree level. TOEFL prerequisites for undergraduates are sometimes higher than those expected of graduate students. The University of Southern California, with 100 for the former and 90 for the latter, is one such institution. However, this is not always the case (at UC Berkeley, the numbers are 90 and 80 for graduates and undergraduates respectively). Manhattan Review's private tutoring teaches our students how to meet the TOEFL standards of their chosen programs, whatever they may be.
Manhattan Review's TOEFL clients have studied at many of the best post-secondary institutions in the English-speaking world, including Stanford, Harvard, Yale, Princeton, the University of Pennsylvania, Dartmouth, Brown, the University of Chicago, Georgetown, Vanderbilt, the University of Virginia, the London School of Economics, the University of Edinburgh, the University of Melbourne, and the University of the Witwatersrand. Our former students have completed degrees in every imaginable field, and put their academic training to good use at premier organizations worldwide. They've been hired by Fortune 500 businesses, Johannesburg companies, government agencies, and many others (such as Berkshire Hathaway, Wells Fargo, South African Breweries, Grindrod Bank, the U.S. Agency for International Development, and the International Red Cross). Manhattan Review's TOEFL private tutoring and prep courses will help you make quick work of the TOEFL, so you can get on with your life.
TOEFL Private Tutoring
Hours package 12 to 48 hours, Personalized 1-on-1 Tutoring, In Person or Live Online
Johannesburg, South Africa
TOEFL Private Course
12 hours in total, Personalized 1-on-1 Course, In Person or Live Online
Johannesburg, South Africa

I highly recommend Manhattan Review's TOEFL preparation course for anybody interested in taking the exam. I took an intensive course and took the exam only after 4 weeks of classes, and got a 116 score. The teaching method is excellent. It focuses on techniques and strategies that allow students to understand exactly what is required to succeed on examination day. Tutors are very flexible and willing to adapt to the student's schedule, as well as reachable and always ready to help and follow up on whatever the student might need.
- Virginia (This student took our TOEFL classes in NYC)
Johannesburg
Primary Course Venue:

Radisson Blu Gautrain Hotel
Rivonia Road 106 (Corner West Street)
Sandton 2196, South Africa

NOTE: We do NOT typically have staff at the venue, so email us before visiting the venue.
Meet a Johannesburg TOEFL Tutor: Basil N.
Basil N., a native of Geneva, Switzerland, is a graduate of Harvard University and Northeastern University. A sociologist by training, he has been a part-time TOEFL tutor since 2010, and he also teaches all of the languages he speaks (German, French, and Italian, in addition to English). He has been living in Johannesburg since 2015, and when he's not teaching, he is a freelance researcher for various private companies and public-sector organizations.
Basil keeps in touch with his TOEFL students after they have passed the test and gone on to their degree programs. He is just as concerned with how they fare in university coursework as he is with their TOEFL scores. "Passing the TOEFL is obviously the main goal," he says. "But I am very proud of my students' later success in their academic lives, which is, after all, the main reason for the TOEFL." In his spare time, Basil enjoys swimming, walking his dog, and going to the movies.