In Port Elizabeth best TOEFL Test Prep Courses and Tutoring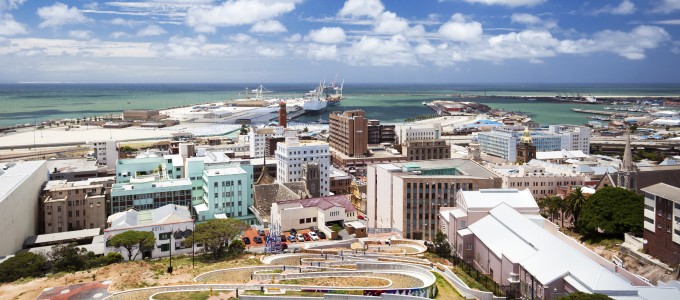 The Test of English as a Foreign Language (TOEFL) is one of the world's most widely taken English language assessments, and it may be used for admission to graduate or undergraduate study at universities in English-speaking countries. Manhattan Review is Port Elizabeth's top resource for engaging, comprehensive, and highly effective TOEFL prep services. Our TOEFL programs may be taken in several distinct formats, including online TOEFL learning plans, on-site TOEFL group courses, and private TOEFL tutoring, and we also offer authentic TOEFL practice tests. Manhattan Review is the world's best company for international test preparation, and our services have facilitated thousands of favorable learning outcomes for students in major African, European, South American, Asian, and North American cities since we were founded in 1999. Manhattan Review is a truly global company, but we also have an intimate understanding of every community in which we teach. Learn more about our Port Elizabeth TOEFL services and how we can help you accomplish your test score goals by contacting us today, either online, by phone, or by email.
Manhattan Review's classroom instructors and individual tutors understand that different students have different learning needs, and this is why we consider flexibility to be one of the most important aspects of our teaching. Students come from a variety of backgrounds in terms of prior language study, academic expertise, cultural origin, and learning preferences. TOEFL learners who would like to study their own TOEFL challenges exclusively and at their own pace should consider our one-on-one TOEFL tutoring, which can be customized to the particular educational needs of each client. Test-takers who learn best in the collaborative environment of group courses should probably opt for our on-site TOEFL prep classes, which meet at convenient locations in Port Elizabeth. Students who are most productive in the comfort of their own homes will likely thrive with our online TOEFL instruction, which brings the classroom to anywhere they like. Manhattan Review's TOEFL practice tests help all types of students understand their skill level and what they need to do to improve.
Manhattan Review's TOEFL prep courses and TOEFL private tutoring have helped countless students in Port Elizabeth and other major world cities secure acceptance to the English-speaking world's best universities, including Harvard, Oxford, Cambridge, the University of Pennsylvania, King's College London, the Massachusetts Institute of Technology, the University of Edinburgh, the University of California-Berkeley, Johns Hopkins, Australian National University, Carnegie Mellon, the University of Melbourne, the University of Virginia, McGill, the University of British Columbia, and the University of Toronto. Our past TOEFL clients have established themselves as professionals after finishing their degree programs, and many of them now work for Fortune 500 companies (such as New York Life Insurance, JP Morgan Chase, CVS Health, Prudential Financial, and Wells Fargo). Our test prep instruction has also played a role in the Port Elizabeth business community. Some of our former TOEFL students are currently employed by local firms such as Coega Development Corporation, Baywear Clothing, Online Innovations, Synapsis Software, and Volkswagen South Africa. Start getting ready for your future today with Manhattan Review in Port Elizabeth, the area's top TOEFL preparation service.

The instructor is patient in his explanation, and he knows the topics really well.
- Chew (This student took our Columbia Business School Communication and Culture boot camp.)
Port Elizabeth
Primary Course Venue:

Radisson Blu
39 Marine Drive
Port Elizabeth 6001
South Africa

NOTE: We do NOT typically have staff at the venue, so email us before visiting the venue.
Meet a Port Elizabeth TOEFL Tutor: Edie H.
Edith "Edie" H. is one of Manhattan Review's most experienced Port Elizabeth TOEFL educators. She has been teaching English as a second language and TOEFL prep for a total of 20 years, mostly in New York and her native Chicago. Edie has taught TOEFL learners from almost every country in the world and from literally dozens of native languages, and she has a strong record of producing high TOEFL scores.
Edie was educated at the University of Chicago, the University of Michigan, and the City University of New York, where she completed a bachelor's degree in education, a master's degree in education, and a TESOL certificate respectively. She has taught English at the primary, secondary, and tertiary levels, and is therefore prepared to confront any TOEFL learning challenge. She is a mother of two children, both of whom are now in college.